Home
Welcome to the office of Dr. Silvia Belalcazar.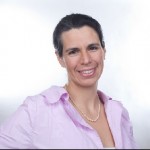 Our job is to offer a total treatment of the spinal column and the musculoskeletal system.
To this end, traditional medicine methods are combined with alternative medicine methods and modern technology.
We always consider the person as a whole and not only a few joints or an isolated symptom.
Just like the human body that is a diverse and interconnected system, we offer interdisciplinary, high quality and innovative therapy.
A highly professional network of doctors, therapists and trainers work together to offer personalized therapy adapted to each individual case.
As of January 2011 we have been offering the unique SpineMed therapy.
This method has been used sucessfully for years in the USA and in Germany
to treat herniated discs, back pain, disc degeneration, and also as an alternative to intervertebral disc surgery.
Non-surgical spinal decompression:  SpineMed.  Now also in Austria.